Or…This is How I Do It
Holy creative FREEEEAK-OUT, Batman! A BLANK canvas!!! Oh noooooooooooooo!
I am blinded by the whiteness. Blinded. I need to scuff it up like a new pair of sneakers. But first…
MUSIC! I need MUSIC!!!  Loud and rockin'. Something to take my mind off the ARTIC artistic purity before me. Because it's too precious. Paralyzingly so.
Must. Be…heh heh heh (rub hands together here) … defiled.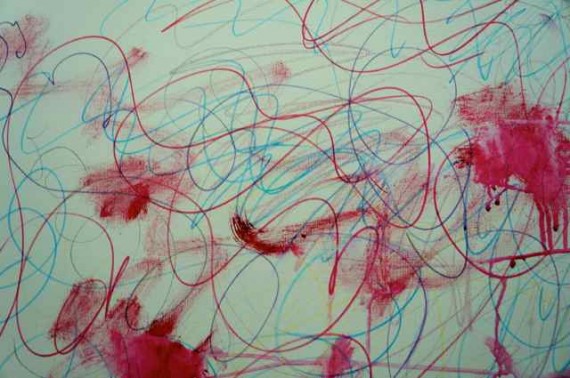 With paint! Caran d'ache! Mindless SCRIBBLES!!! Rockin' to da Boss, dancing the colors. Making marks.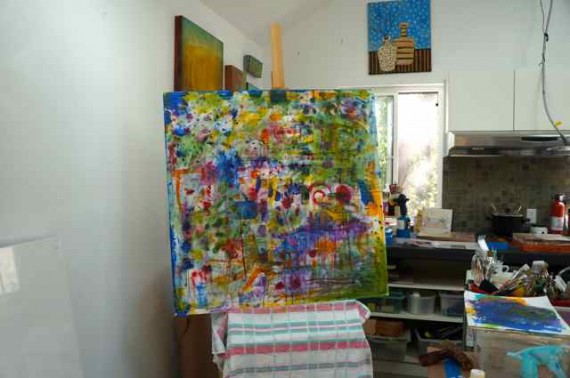 Eventually I've got layers. And a bare wall because I get a little…rambunctious while painting. But I think I wrote about that before.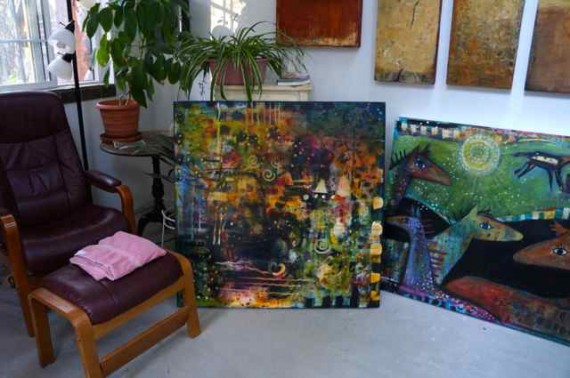 And more layers. This is where it sits for a few weeks because it's NOT talking to me. Not telling me where it wants to go.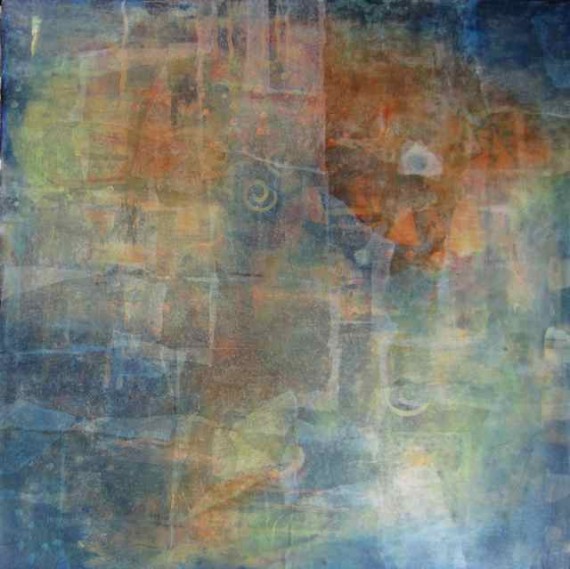 Until the day it says Tone. Me. Down. So I do, with more layers and collage. And then it starts talking. I see a tree in the upper left.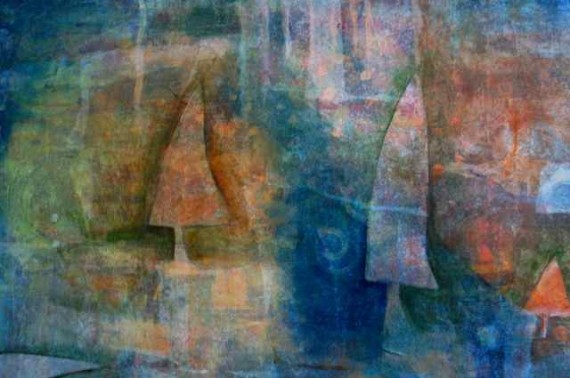 So I work it. Go with the tree theme.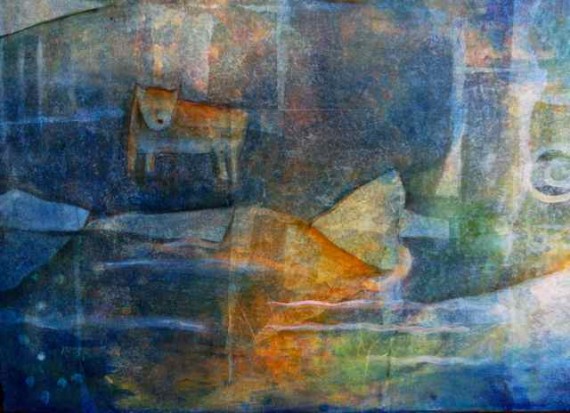 And then I see a bear, lower left.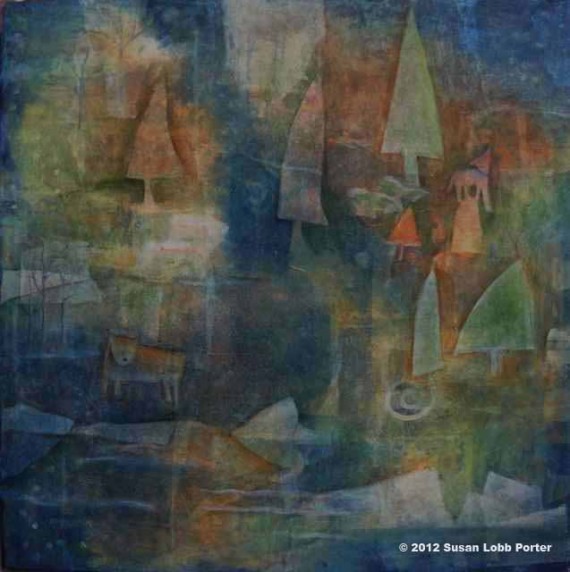 This is where it's at now. Not quite finished but almost there. Definitely influenced by where I live. The river is just a few miles down the road, the forest wraps itself around our house. And bears? Chit, I've written about 'em.
By the way, this puppy is 40 x 40 inches, gallery wrapped canvas.
Now all I have to do is come up with a name. Any suggestions?