Sophie is a monkey butt.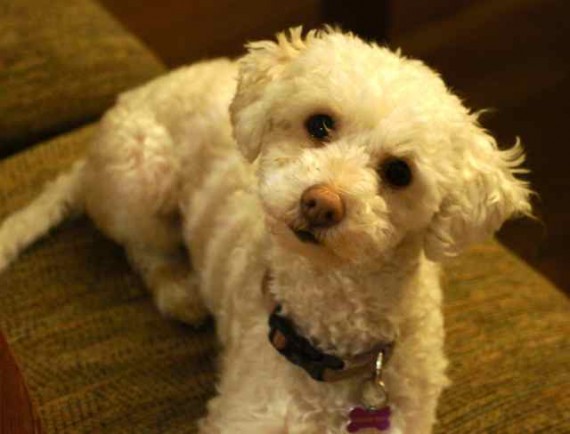 Don't be fooled by that cute little face. Because behind it, somewhere in the ATTITUDE section of her little canine head, is a monkey butt. MONKEY BUTTTTTTTT……
I came in from the studio and caught her on the table today. The dining room table. Like a cat. But she's not a cat, she's a D.O.G.
It wasn't the first time.
Disclaimer: The cat does NOT get on the table. Mostly never. Oh no, she gets on my shoulders while I'm sitting at the table. Like she's auditioning for a future role as a fur wrap. Which she might be.
I just thought you should know.
And now that we've got that out of the way, let's talk about ART!
This week was all about exhaling. About breathing deep and letting go of expectations. And commitments. About taking time for me.
I came home early from work one day, like 10 AM early. Wasn't feeling well. I stretched out on the sofa and crashed for a couple of hours. When I woke up I put my feet on the coffee table, grabbed a notebook and started sketching.
And yes, the notebook already had notes in it but they were so…yesterday. Or maybe last year. Whatever. They had served their purpose and were talking up paper. So I drew right over them.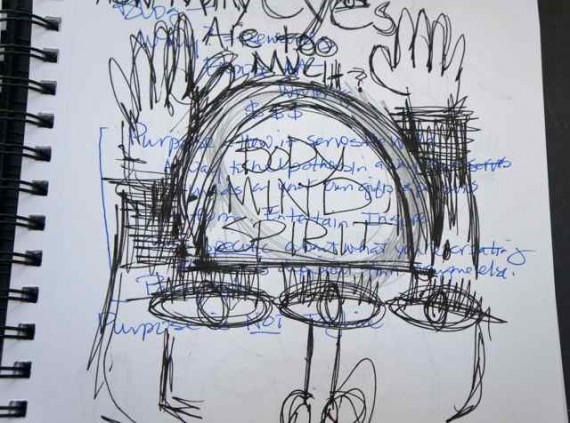 From the very first sketch, the one up above, I realized I had NO idea where I was going. I just began making marks. Anatomically incorrect marks involving women with interesting parts.
I'm quite fond of lady parts, especially my own. So I just let it happen as I sketched merrily along.
A day or two later I picked up the notebook again (hereafter referred to as the Art Journal because it sounds so…arty) and decided to take the little sketches further. Thought charcoal for be nice for depth. And then fixative to keep the charcoal from breeding with the other pages. Spray Fix is something I recently discovered that I have cans and cans of, proving it pays to organize the supplies once in awhile.
Well, the charcoal was fun but blah. These suckers needed some punch. So I added pastels. And more fix. And then acrylic markers because they make everything pop. And some collage because why not?
Before I knew it these journal entries turned into mini-paintings. Or studies for future paintings that can be developed further, like maybe next week.
Oh, my best, best, BEST beloveds…I can see you scratching your heads (heads, yes, you have at least two in my world) scratching your heads and saying but Susan, this is soooo not what you usually do.

And you would be right.
So check back next week and see what happens. You might be surprised.