It was a dark and stormy day, this day before the day before Christmas. Or the day after the day after the solstice, however you want to look at it. The wind was HOWLING, like it was coming to getcha, the rain was sheeting sideways and then the power went out. A cold, blustery, sucky kind of day.
But with four skylights, three walls of windows and the foresight to warm the place up early, Studio Grande didn't need no stinkin' power.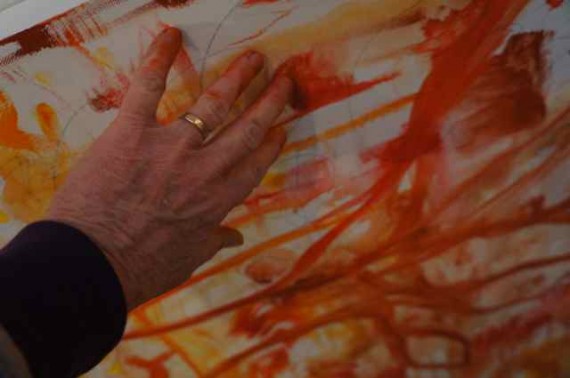 So I painted.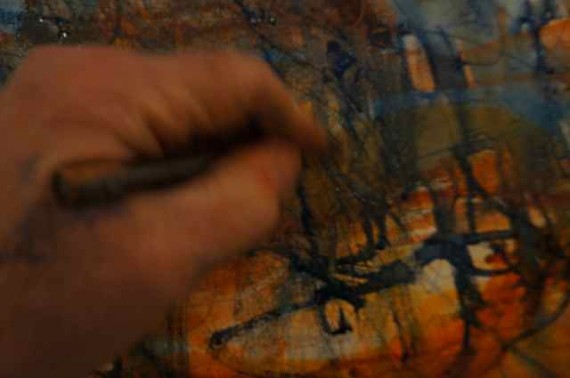 And scribbled.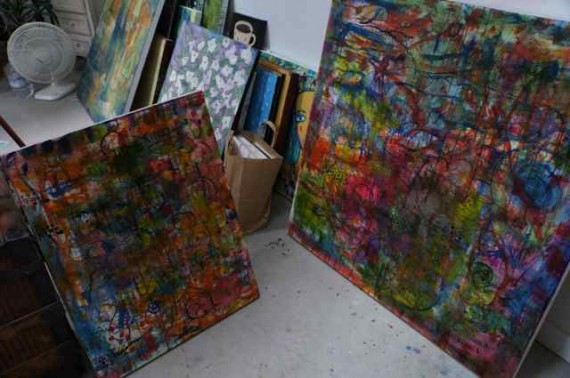 And ended up with layers and layers of background on three canvases. Three canvases ready and waiting. But you only see two here. Trust me, there are three.
Sometime during the afternoon the power came back on. Sometime during the evening I reminded Mr. Spouse about leftover chili in the fridge he could nuke when he got hungry. Sometime around 8:30 I wandered back home, had an apple and cheese, some tea and Christmas cookies and stretched out alongside Mr. Spouse on the sofa.
We watched the reflection of the Christmas tree lights on the blank screen of the TV. Chatted about this and that. Precious Man Dog (AKA Bean) traveled along the top of the sofa cushions, climbed across Mr. Spouse and squeezed in between us. Sophie came from the other direction, crawled over me and began chewing on her brother. They wrestled atop us before spilling down to the floor.
All things considered, it was a very nice day.