Doesn't everyone have one?
Her name is Jasmine June. A lovely name. But the kids used to call her Mom's Hairy Ass. And this week I spent a lot of time scratching MHA in that special spot right between the shoulder blades, the place that no amount of tree rubbing can satisfy.  It went a long way towards taking her mind off her hurt.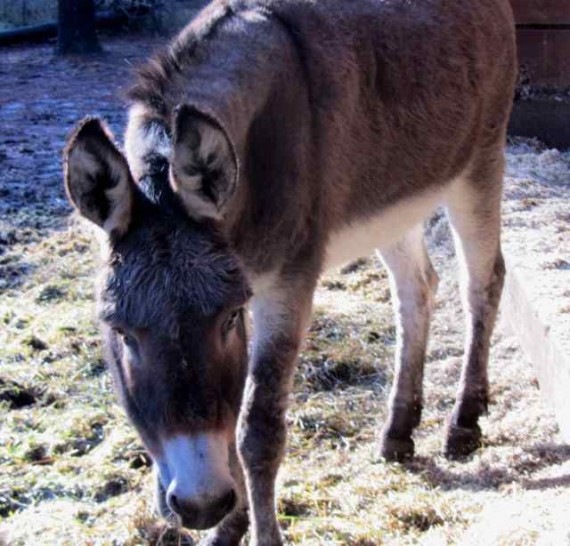 She had an abscess in her hoof. Not the first, probably not the last. I knew when I adopted her over a dozen years ago she had bad feet. Just part of who she is, I guess.
She spent the week hobbling around on three legs, or lying down. Obviously in a lot of pain. But pain meds don't relieve an abscess…don't even touch it… and the vet couldn't relieve it either. It wasn't organized enough. He did as much hackin' 'n hewin' as he could, packed the hoof with a poultice, made a duct tape bootie and asked if I had anyone to help me when it came time to change the dressing. Which was fairly often.
Well, it turns out I didn't have anyone to help me. So I decided to do it by myself. And I did. Just walked up to her in the paddock and did it right there out in the open, without tying her or anything. She could've hobbled away if she wanted. She could've given me a decent kick. But she didn't.
You have to know Jasmine to know what a miracle this is.
She's a donkey. 'Nuf said. But this week, she was a princess. She knew, despite her pain and the annoying things I was doing to her foot, she KNEW I was helping her. And she co-operated 100%.
She's much better today. Looks like things came to a head. YAY!
Even if my hands will never smell the same…
And now…news from the studio.
This weekend Mr. Spouse made stairs to nowhere. In a few weeks they'll connect with the sidewalk that will lead to the door.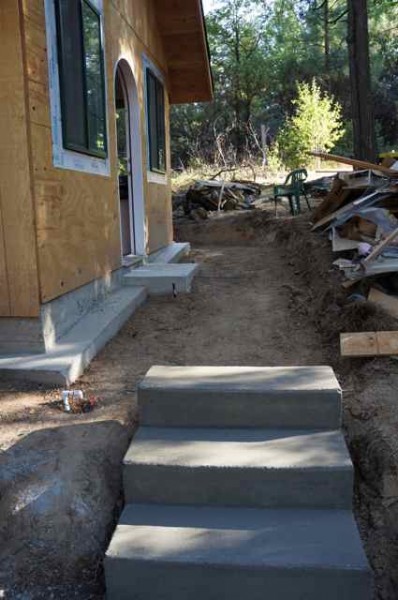 Eventually, maybe even this week, I'll begin packing up the construction debris.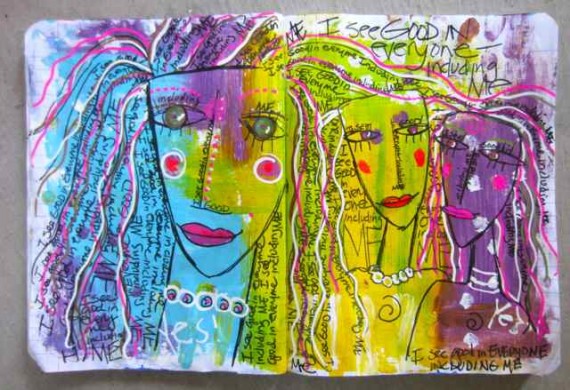 I've been playing with art journaling lately. Fun. fun. fun stuff!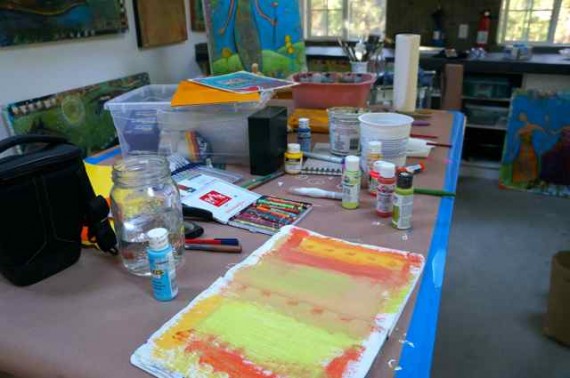 And as for the new! improved! Studio Grande, well, it's beginning to look like a place where art is made.
YAY!!!
Back in a few days, my best beloved sweetums! Now go out and make some art. Or hug someone. Better yet, do both!