Faded leaves. Bleached grass. Frost on the meadow this morning.
I took the long way down to feed the ponies. Long way means heading to the left instead of the right. Means looping down around the meadow before circling back again.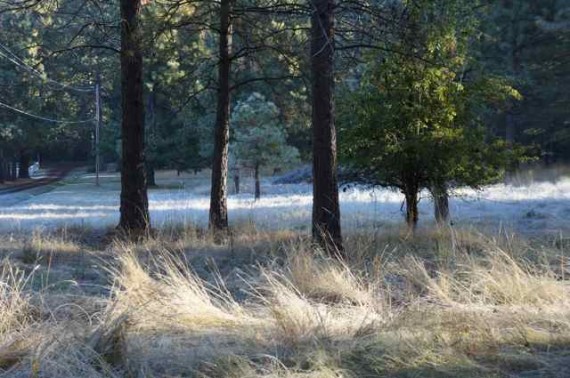 Because there's  something about the light, the sun-with-no-warmth quality of a November morning, that demands photographs.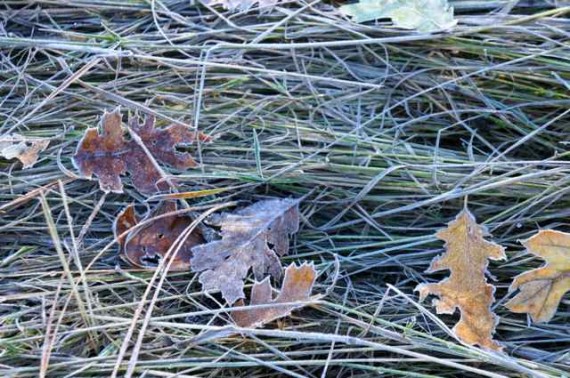 Demands to chronicle the understated glory of frost rimed leaves.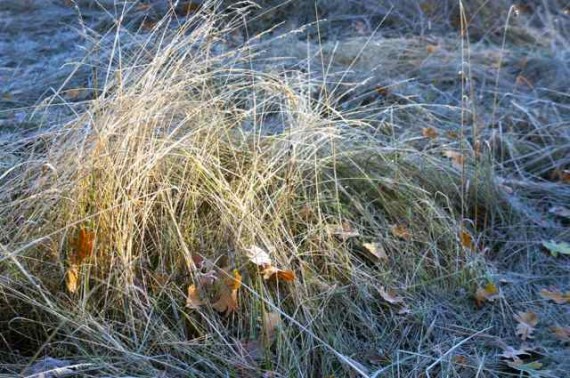 And deer trampled grass. Andrew Wyeth grass.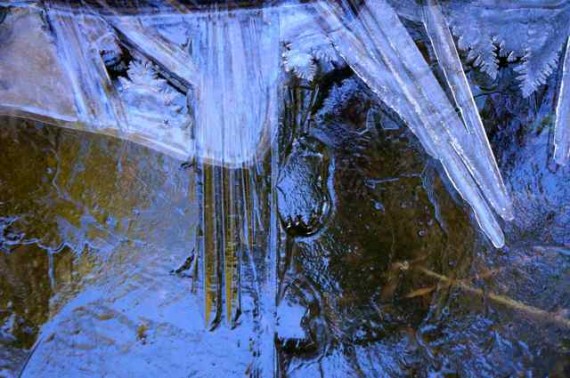 Ice in the horse trough, crackled and crystalized along the edges.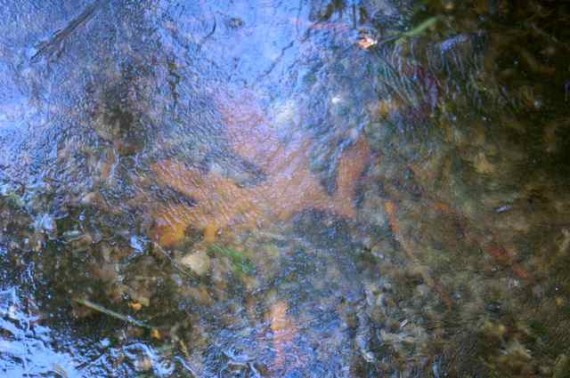 Hiding mysteries underneath.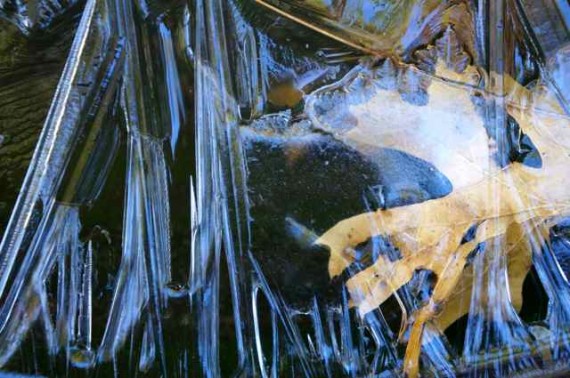 And in between.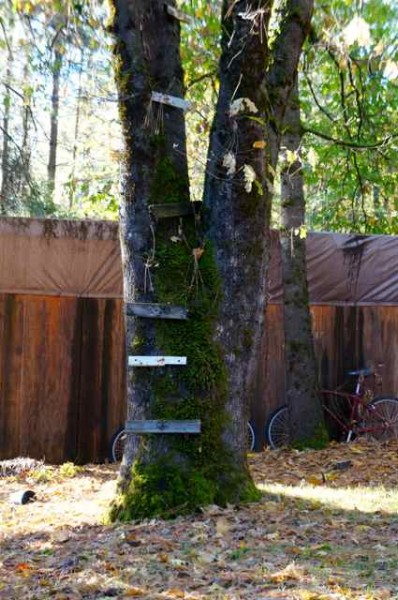 Reminders of children now grown.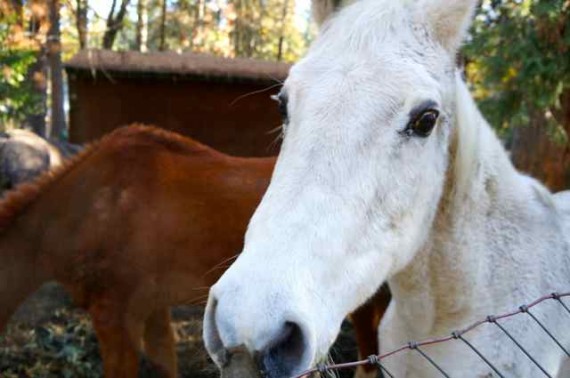 And ancient horses. Muddy. Waiting for  breakfast.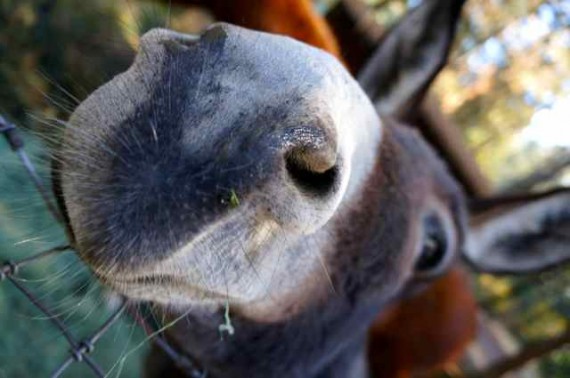 And Jasmine, the sourse of many 'mom's hairy ass jokes' waiting for her kiss. Mmmmmph!